Private Hospital Covid-19 Vaccination Registration Like- Max, Apollo, Fortis।। How to Register through Aarogya Setu, Umag App & Co-Win Portal ।। Eligibility Criteria ।। Book an Appointment for Covid Vaccination।। Find /Search the Nearest Centre 
Registration of covid vaccination has started. All the people falling under the age group of 18-44 are now eligible for vaccination. Earlier the vaccine rollout was scheduled was set to begin from May 1 but due to lack of anti covid vaccine the drive got delayed however the registration process is in progress and people eager to get a dose of corona vaccine can register themselves on Govt created app or co-win website.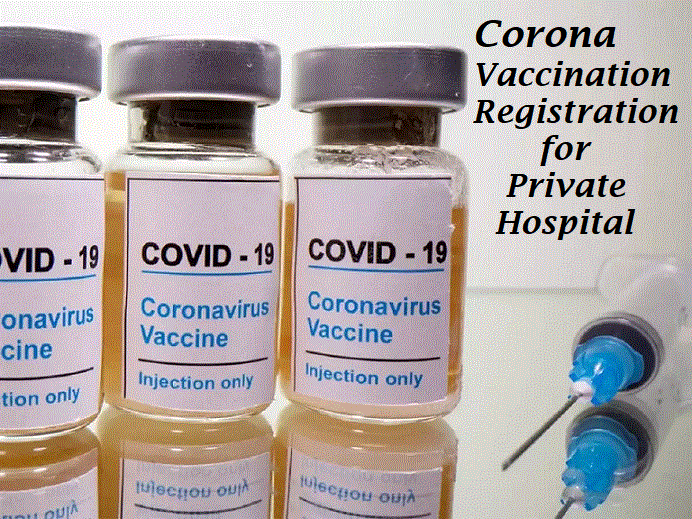 Covid Vaccination Registration for Private Hospital Short Details:
Name of Program
Covid vaccination Registration for Private Hospital- Max, Apollo, Fortis
Topic
Covid Vaccination Registration through Portal or App
Details About

About Vaccination Register, Covid Vaccination Eligibility Criteria, Required Details, Registration Process through Portal or Appointment Details

Issued by
Central Government
Beneficiary 
All Peoples of India
Official Portal

www.cowin.gov.in

for Max Hospital- Click Here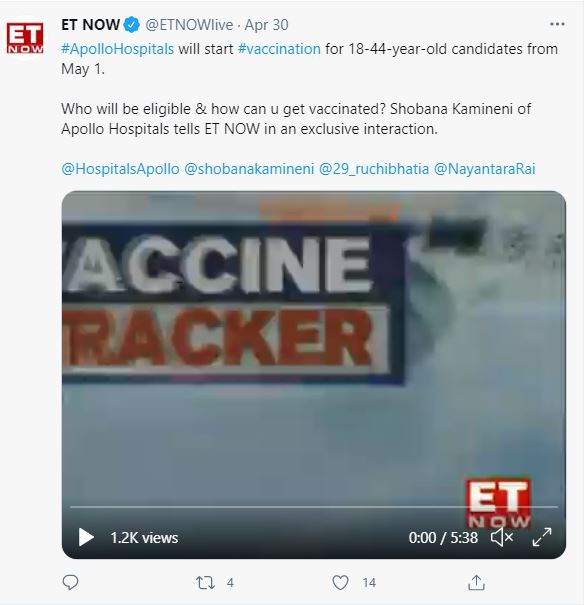 Covid Vaccination Registration for Private Hospital

The registration process has begun from 28 of April and it is expected to increase sharply owing to India's ambitious move to expand the vaccination drive amid the severe surge in new cases of coronavirus. People now can register themselves for vaccination for different centers and private hospitals on Govt's app or on the co-win website.
Private hospitals like Max Hospitals and its franchisee, 9 parts of forties hospital and Apollo hospital are participating in nationwide vaccination drive and will start covid 19 jab in Delhi and other parts of the state.  People eager to get a vaccine can register on Arogya Setu App or Cowin. They need to select the nearest center and a time slot for getting a vaccine. candidates can vaccination in any nearest private hospital.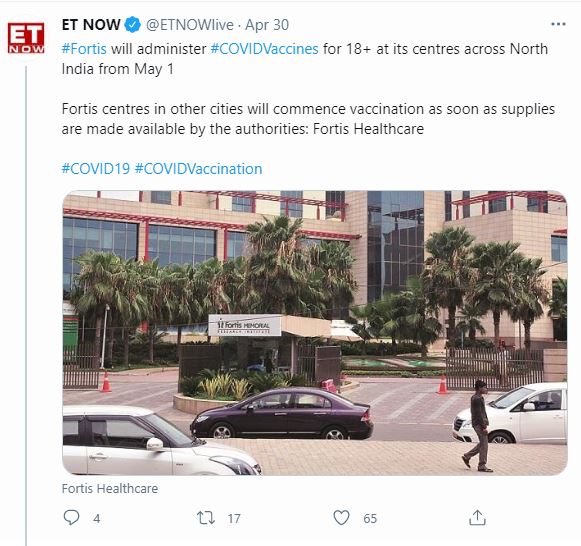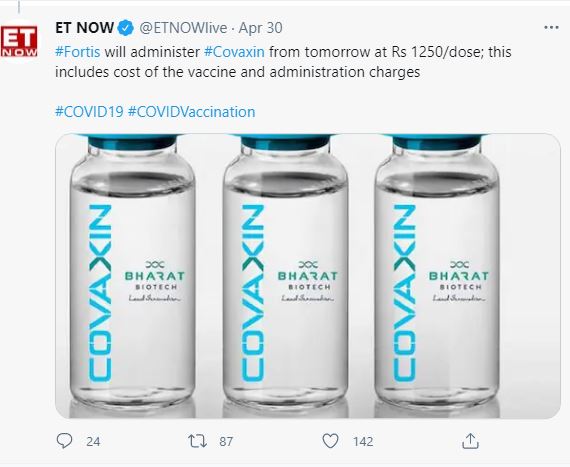 Who is Eligible for the Vaccine?
Senior citizens aged above 60 years are eligible for the covid vaccine.
All Indian citizens aged between 45 to 59 who have a serious illness like diabetes are eligible for the corona vaccine. However, this only applies if the co-morbidities are prescribed and validated by the doctor.
People between 18 to 45 years are eligible for vaccine in the third phase of vaccine drive. These people can register themselves for vaccine doses.
Registration on Co-Win Portal for Vaccination

Click on the Register/Sign in Yourself.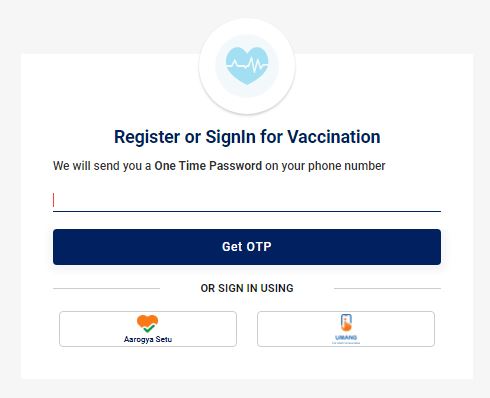 Enter your mobile number and get an OTP.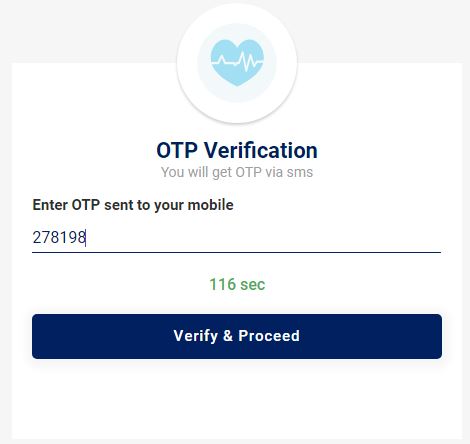 Once the number is verified 'registration for vaccination' page will be opened.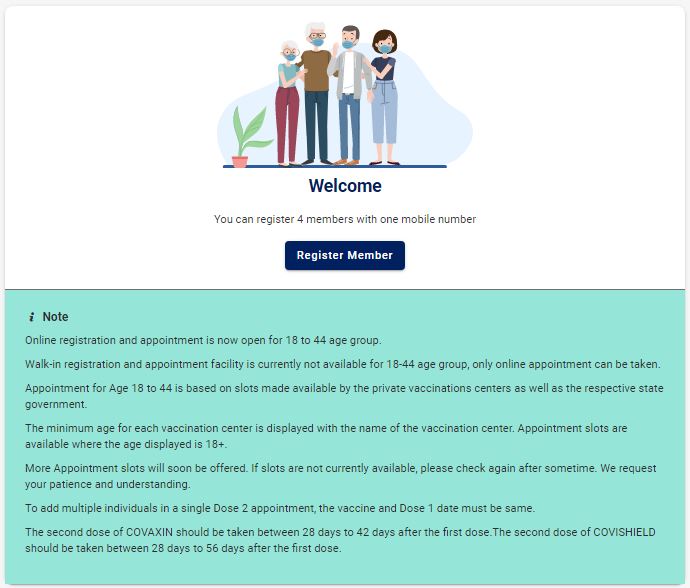 Now you have to give details of Adhar or any accepted IDs such as voter ID card, driving license, pan card etc.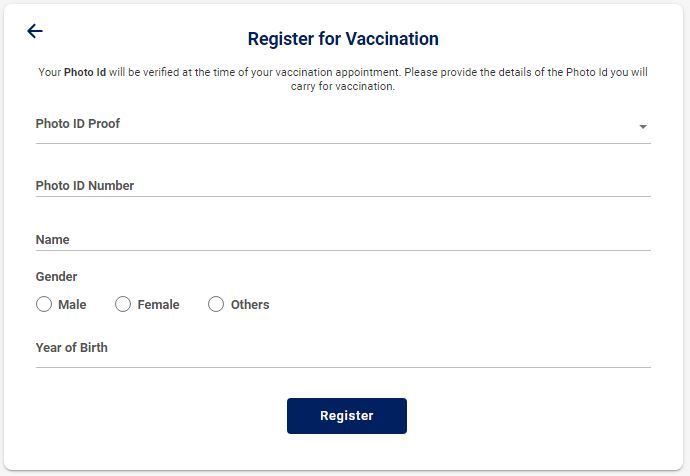 Once registered, you will be taken to a window where you can schedule your appointment for vaccination.
How to Register for Covid Vaccine on Arogya Setu App?
People can register for covid vaccination online on the Govt app and web portal Co-Win. These two platforms are being used to register citizens for vaccines to the nearest vaccination center for Covid 19.
To register yourself on the Arogya Setu app, you have to download the govt app on your phone and install it. Download Aarogya Setu App
After Completed all process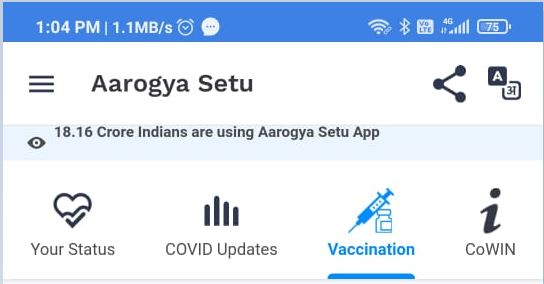 then Click on Vaccination Button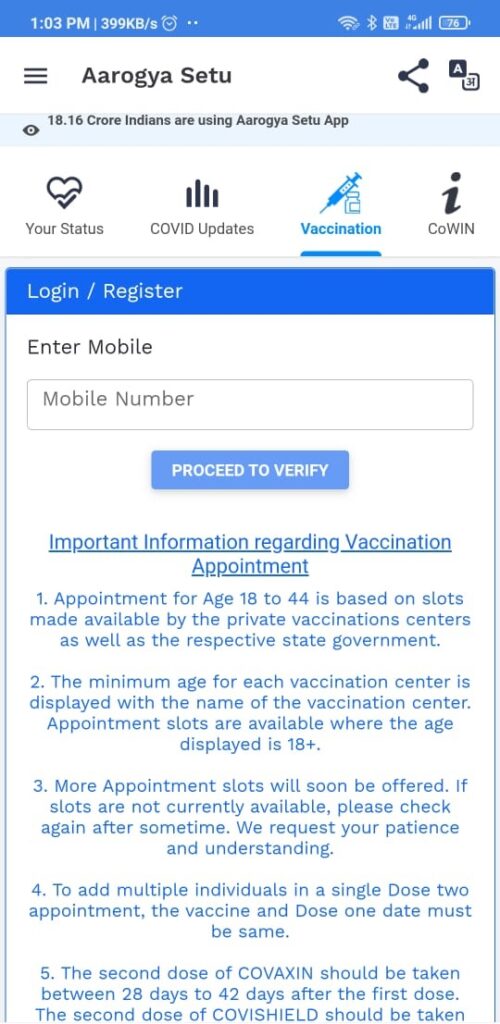 Enter your Mobile Number for Verification.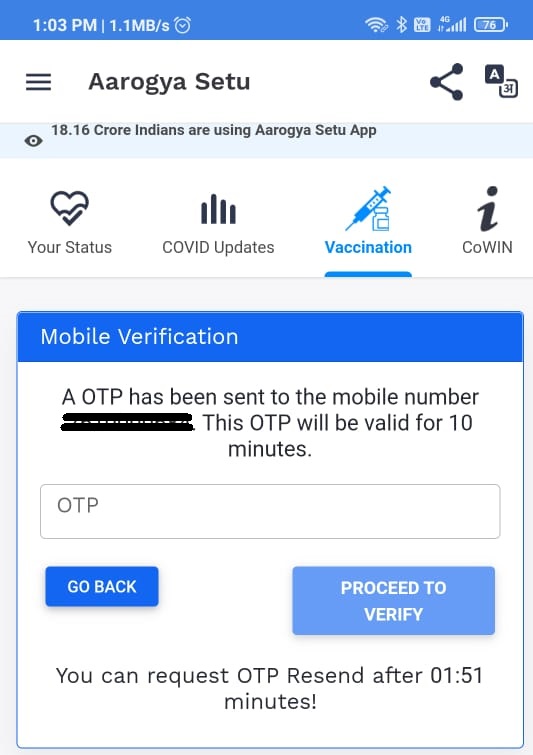 OTP will be sent to your registered number, then Enter OTP Number for Verification.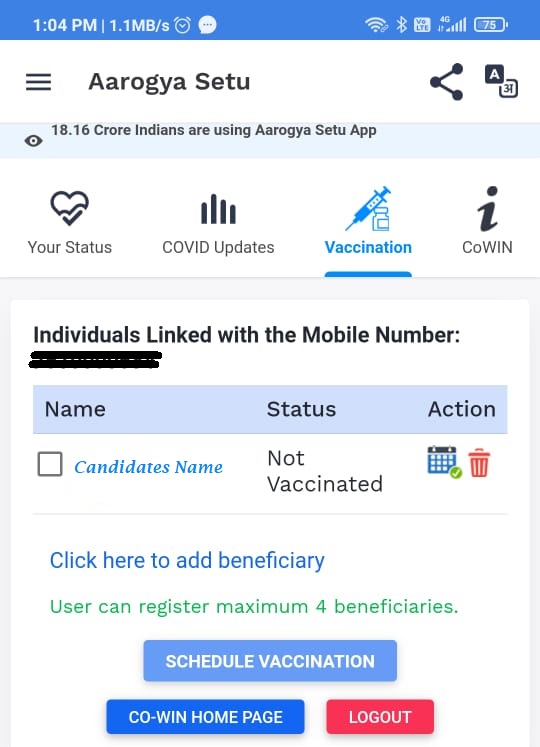 Your Registration Successfully Completed.
Covid Vaccination Registration on Umang App
You can also register for covid vaccine on Umang App. To do this open Umang App and register yourself via mobile number and get an OTP.
Now, fill in details as asked and press on 'register'.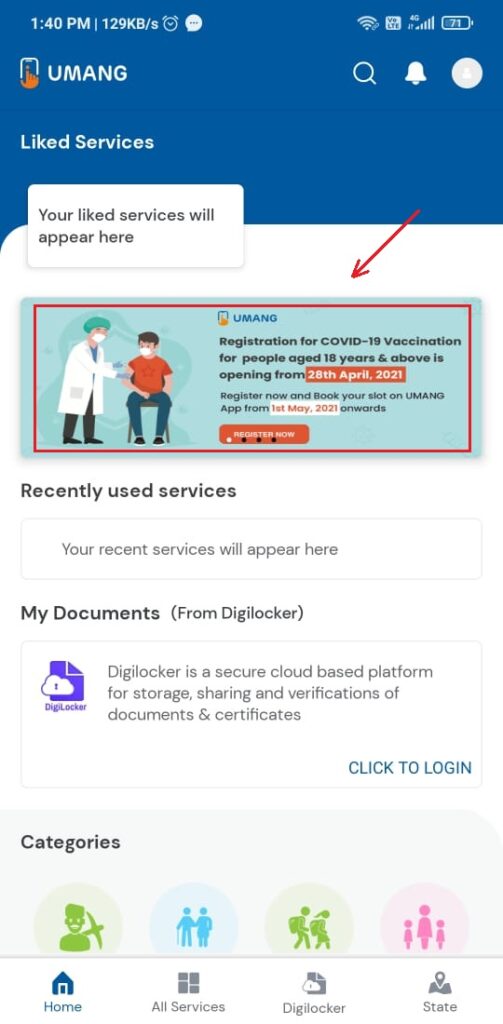 Click on register now for the vaccine.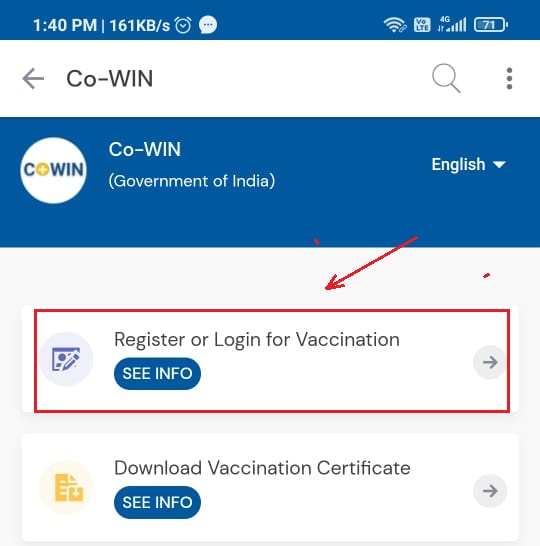 Then again click on register or login for vaccination.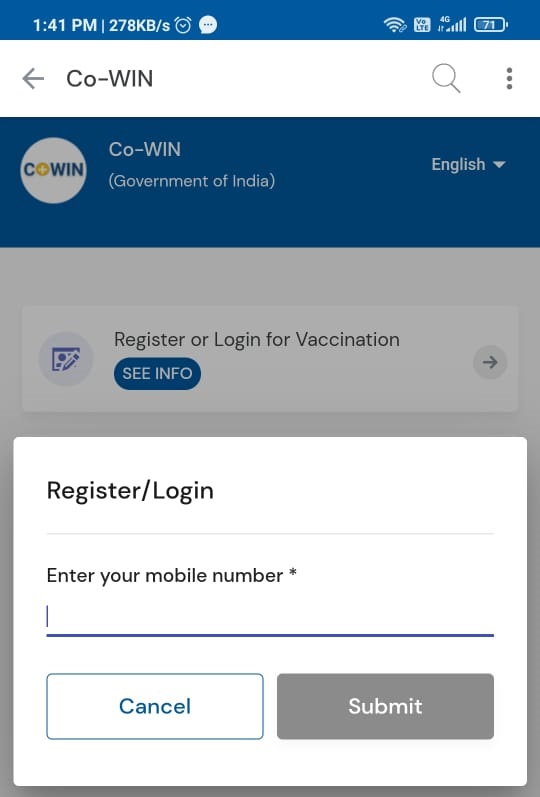 Now Enter your Mobile Number then click on submit button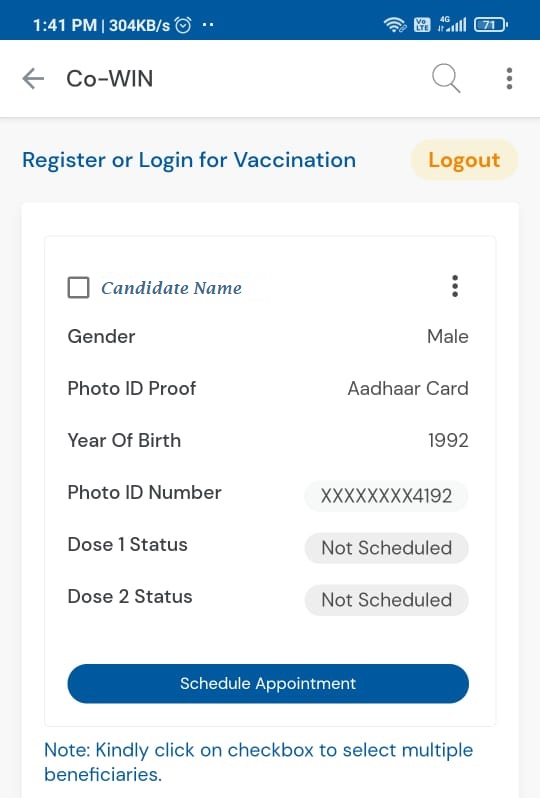 Now, enter your details for the vaccination Appointment.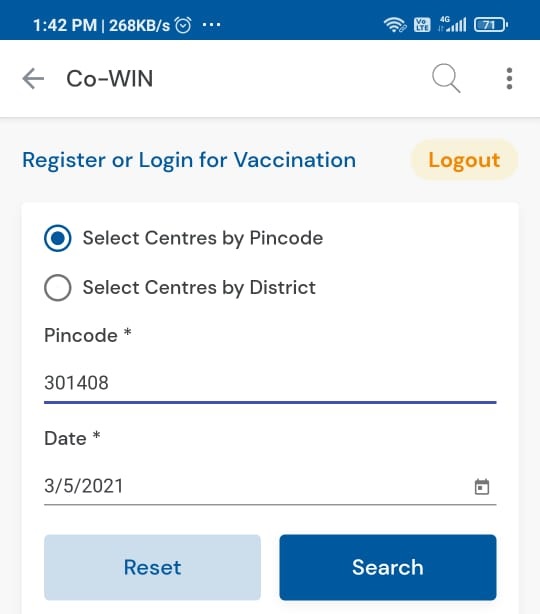 By doing this you'll be taken to a new page where you can schedule an appointment for vaccination.
How To Book Appointment for Covid Vaccination
To book an appointment for covid vaccination people need to visit the Co-Win website.
Here, you'll have to go to the 'accounts detail page'.
Click on the 'schedule' button to book a vaccination appointment.
You'll be navigated to the 'book an appointment for vaccination' page.
Now, search the vaccination center of choice by state, district, block, and pin code from the dropdowns.
On clicking submit a list of centers will display on your screen as per your search criteria.
The Centre name will display on the right side of the panel.
On clicking any center at the panel, the available time slot, date, and capacity will be displayed.
Here, you have to click on the 'book' and 'appointment confirmation' page will be displayed.
Click the 'confirm' button for the final confirmation of booking.
Once confirmed, the confirmation page with 'appointment successful' will be displayed.
How to Search The Nearest Center for Vaccination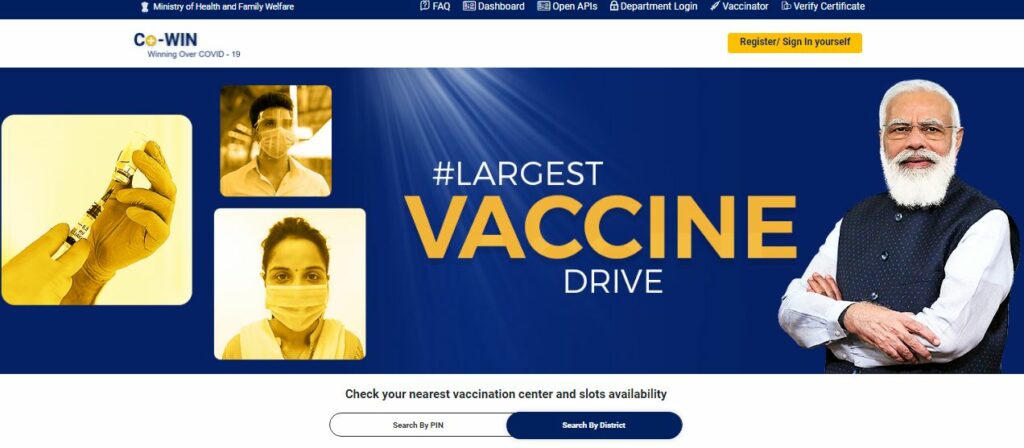 First, visit the official web portal.
Now scroll down on the home page and find the section 'nearest vaccination center.' You can now scroll into your region to find the vaccination center.

For detailed information, click on the current location in the tab and press 'go'. You can also enter your pin code to find a vaccination center in your area.
Co-Win shows the details such as the name of the nearby hospital and vaccination centers. It'll also show the complete address of the center.
How To Download Vaccine Certificate?
People who have got at least one dose administered are provided with a certificate. It's proof that the person has given a shot of the vaccine. The certificate can be downloaded on Arogya Setu App or via Co-Win. To download the certificate
Open Arogya setu App on your phone.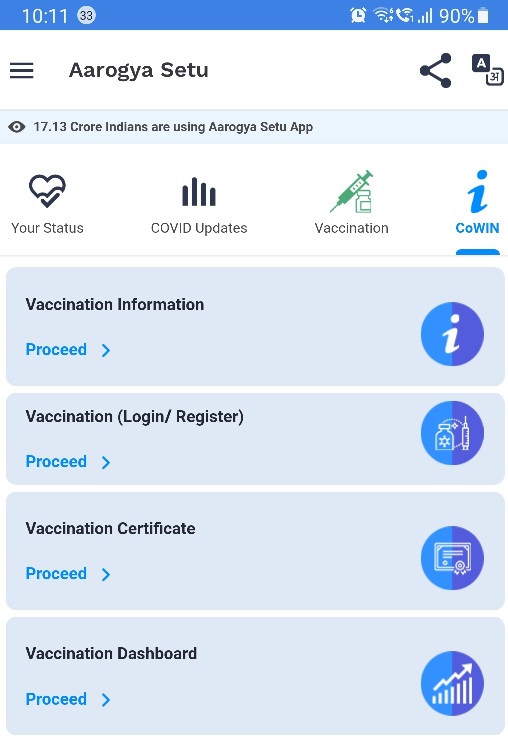 Now click on the Co-Win tab.
Tap on the vaccination certificate option.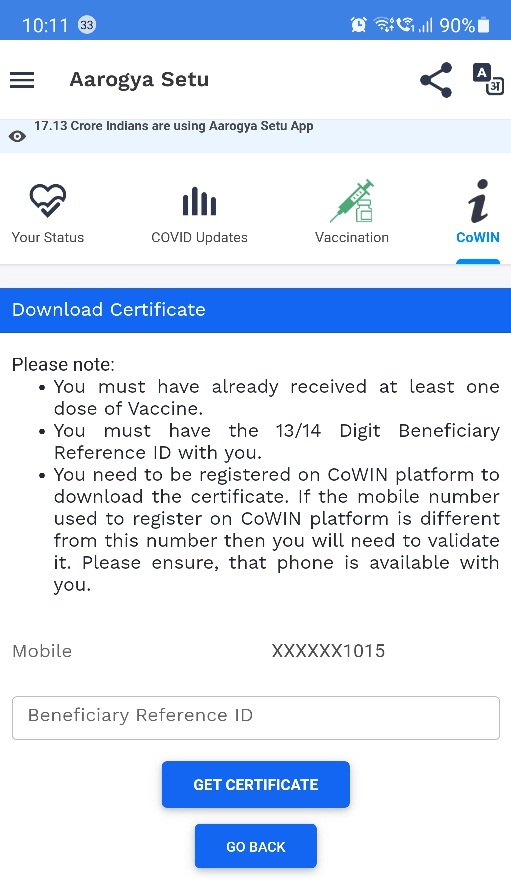 Now enter beneficiary reference ID.
Now, tap on 'get vaccination certificate'.
The certificate will be downloaded in your phone and will be saved.
Download Detailed Vaccine Notification PDF
FAQs
Q. How can I register myself for vaccination?
Ans. Registration for the 18-44 age groups is mandatory. No walk-in facility is available for them. Citizens can register themselves on Arogya Setu App or Co-Win web portal.
Q. What documents are required for booking an appointment for vaccination?
Ans. People registering for covid vaccination need to give their Adhar number or any accepted ID proof details such as voter Id, driving license, and Pan card or pension card.
Q. What documents need to be taken to the vaccination center
Ans. People need to take a confirmation letter along with the photo ID listed on the Cowin web portal to the vaccination center.
Q. What should I do if there are not any free vaccination slots?
Ans. In this situation, click on the button to check appointment slots for subsequent days or weeks or try for another vaccination center near you.
Also Check – Download Covid-19 Vaccine Certificate